OUR SERVICES
We can move your goods fast and safe to worldwide & domestics destinations on port to port, door to door, port to door or door to door basis. Whether you want to export, import or deliver your goods domestically, whether you are a personal shipper or corporate, using air, sea freight or inland trucking, we deliver your products at competitive rates.
We can handle both your inbound and outbound cargo. We also advise and assist importers and exporters to make plan, documentation and physical & customer handling in the field of requested by customer.
We have many years experiences in the cargo industry which make us enable to have good realtions with our business such as airlines & shipping lines in having contracted arrangements to get competitive rates & guarantee space allocations and transit time commitments. Uplift preferences with carries allow us to cope with requirements of shippers and consignees.
Having contracted arrangements to get competitive rates & guarantee space allocations transit time commitments. Uplift preferences  with carries allow us to cope with the requirements of shi
ppers and consignees.

Airfreight can be used if customers need fastest way to send their urgent shipments. Being handled by our professional and experienced airfreight division team, with a strong network of contacts and the most important cargo airlines through the whole world, we provide the maximum flexibility and complete schedule of delivery options, meeting the time and prices for all the sensible demands, rates are charged per kilogram and are calculated by gross weight or volumetric weight.

Esatrans Express Logistics handles hundred thousands tons of airfreight annually, having block spaces as well as charter service, we offer competitive transport products with guarantee on space and price commitments. read more...

LCL - Less Than Container Loaded - What means that the goods have volume less than 15 cm we recommended to use LCL service to get cheapest rate. The goods usually are packed in special designed wooden crates. The goods from shipper premises trucked to a container depot, unloaded and reloaded into container over there, unloaded and reloaded at Singapore and unloaded at the final destination. Dangerous goods treatment will not be provided fo LCL shipment, hence we recommend to send those goods is full contaniner.

FCL - Full Container Load - is available in 20ft(30M3), 40ft(60M3), and 40ft High Cube(70M3). Shipments sent by FCL are loaded in Jakarta port and unloaded at the final destination hence there is a considerable less handling and moving of the goods.

FCL shipments are more cost efficient, than LCL when sending anything more than 134M3.

Esatrans Express Logistics handle thousands of twenty foot equivalent unit (TEUS) annually. Our volume commitment allow us to provide competitive rates, having allotments, regulars and frequent departures, choice of destinations and available space even during peak seasons. 
Read more
...

Warehousing and distribution are integrated part of Esatrans Express Logistics solutions, including receipt and put away, storage, order pick, order pack, dispatching and stock control. We provide warehousing as a componennt of distribution. Our objectives is to optimize and streamline our customer's warehousing and distribution processes.
To anticipate to the the growing demands for warehousing and distribution, Esatrans Express Logistics now offers short and long term storage facilities for our customer shipments. Our customers can look services including packing and redistribution, custom examination and clearance and also cool. 
Read more
...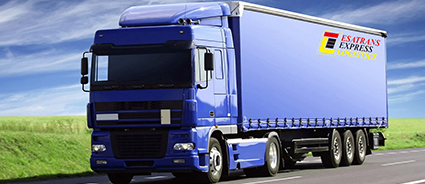 Esatrans Express Logistics provides full and part loads, dry and refrigerated cargo, as weel as groupage services across Indonesia. With strategically located hubs all over Indoesian parts, we are able to meet our customers need for  a secure and timely transportation. Esatrans is one of Indonesian forwarder of groupage and part-and full load transports within Indonesia. our services are flexible, fst and efficient, and we offer daily transports all over Indonesian parts.
Esatrans Express logistics has years of experience in moving and handling unusual cargo on the road, such as over-dimensioned and heavy cargo. We offer you professional transport solutions throuhout Indonesia parts, using our comprehensive network partners.

Esatrans Express logistics has agents & partners all over Indonesian parts thas as strategically located to meet your requirements for direct delivery to your customer's door step in a timely, secure and cost effective manner. Our deirect distribution system enables you to save on overheads and to make yoyr costs variable.

Esatrans Express logisticshas dedicated perishable transport departments which provide comprehensive logistics services for cargo requiring temperature controlled transportation. We handle the transport process carefully, focusing on the strict requirements and delivery times.

Esatrans Express logistics offers a complete set-up of transport and logistics services within the textile industry such as transportation of hanging garments and "flat pack" to distribution to final destination.

With staff having dangerous goods license Esatrans is also offers inland transport for hazardous cargo. 
Read more
...

Our staff handles air and sea customs clearance for airfreight inbound and outbound to and from Indonesia also customs clearance of your shipments at destination. Our service is flexible to allow your preferred broker to handle the clearance and we then deliver to your broker or to its final destination. The works include :
- Custom clearance

- Delivery to customer

- Dispatch & follow up

- Confirmation of delivery

- Services design to specific requirements. Read more

...




Aircrafts charter usually are used when cargo traffic is peak season or customers have oversized and heavy cargo that unable to be carried by regular flights or when producton stops. Air charter is also used in cases of poor infrastcture in remote areas and high-value item transportation, emergency situation and special passenger charters. Esatrans Express logistics undertakes all kinds of air transport, by regular airlines or special cargo aircraft. 
Read more...

We handle expert crating, packing, preservation and fumigation at our own pack and ship facilities at Jakarta, Indonesia, or at our customers' premises or through subcontractors worldwide. 
Read more...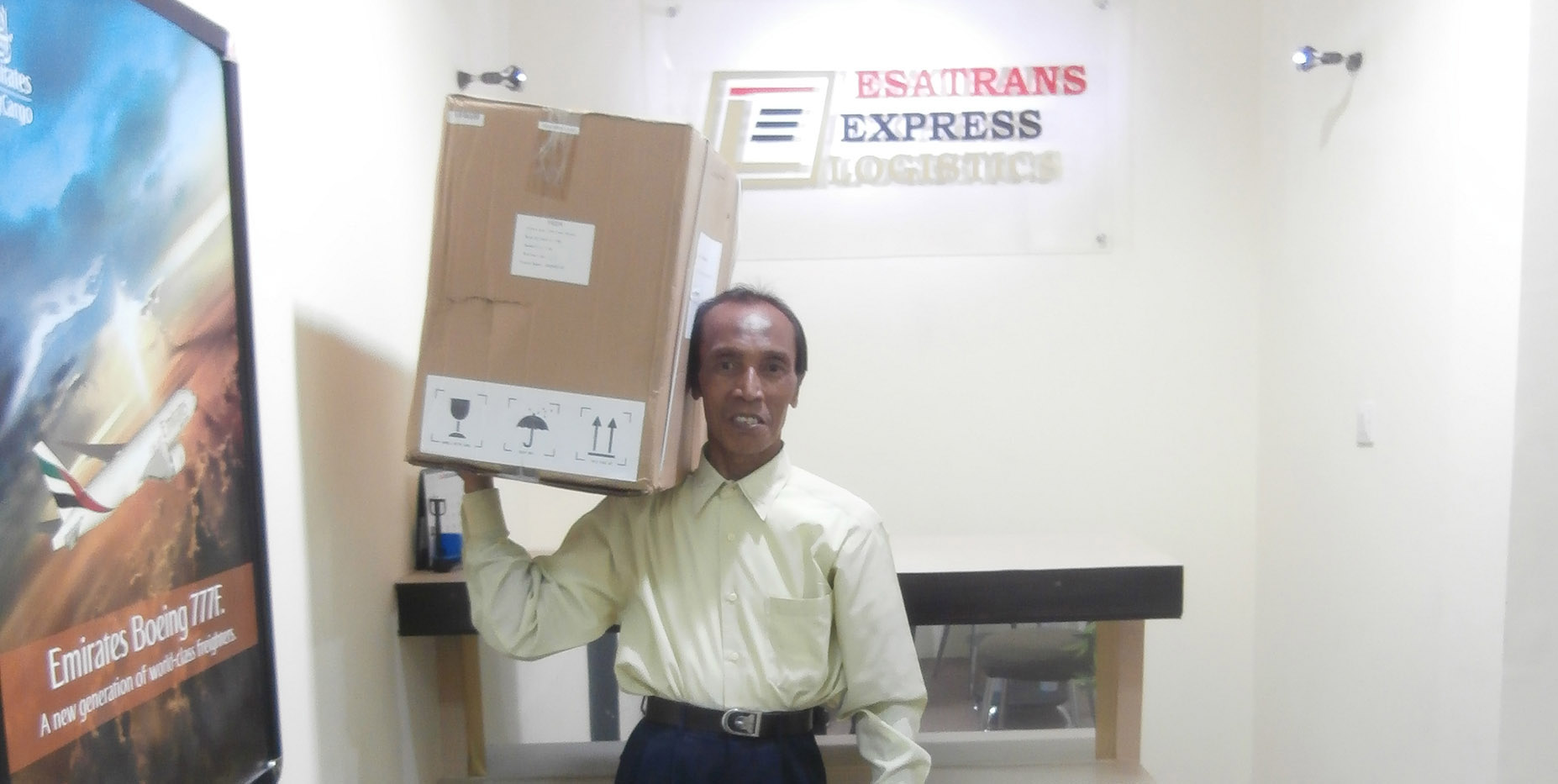 ESATRANS EXPRESS LOGISTICS
 are able to accomodate a courier service for
your business needs. Whatever you require, from urgent document couriers and parcels
/
packages
. 
We will deliver your document/parcels on the same day before close of business, if requested. 
Read more...

We offer a number if additional services, such as :
Cargo supervision

Aid supplies

Logistics Feasibility Studies

Export & Import consultant

Second-hand containers for sale or hire. Read more...