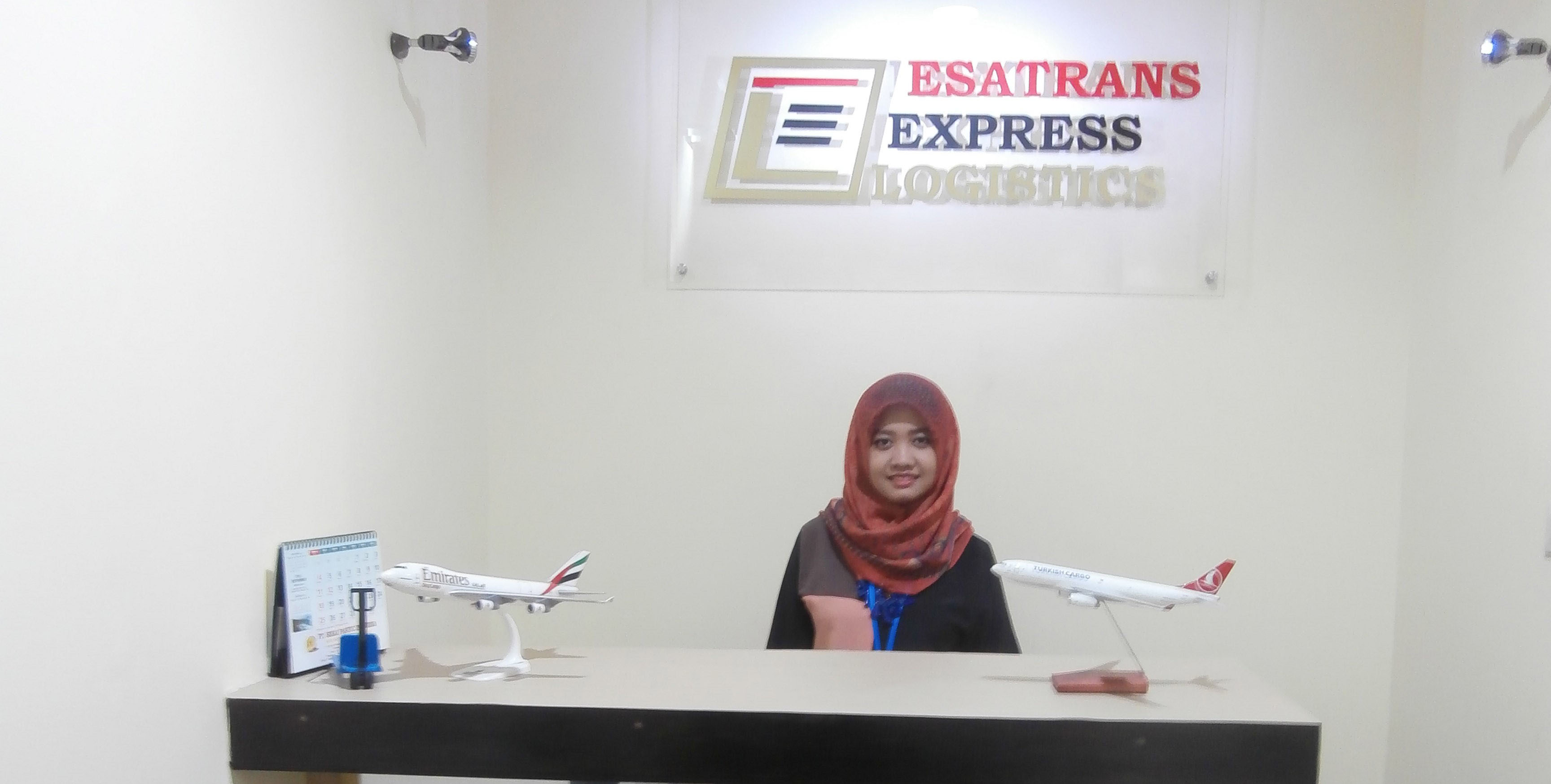 ESATRANS EXPRESS LOGISTICS was established in 2006 with firstname  ESATRANS INDONESIA. In 2011 our brand name changed became  ESATRANS EXPRESS LOGISTICS. Firstly our business scope as a domestic & global freight forwarder,  Now ESATRANS EXPRESS LOGISTICS  grew and expands to be logistics services. ESATRANS EXPRESS LOGISTICS  is formed to handle export, importand and domestics trading since we know Indonesia is strategically situated in the cross road of inter-regional trade is increasing in the economic activities in Indonesia.
ESATRANS EXPRESS LOGISTICS   is constantly adding partnership with order major freight forwarder in other city in Indonesia and also in worldwide to form a stronger and more comphrehensive domestics and global network in order to serve the cargo distribution need of domestic and global customer.

Our office supported by modern office management with updated information technologies and systems to make clients satisfaction with our service. All our staffs are experienced, well trained, efficient and customer oriented. Our professional team also value our customers as individuals, being our partners, not just numbers. We will work intimately with you and your company to provide the solution for your special needs. We will ensure your goods is under well care.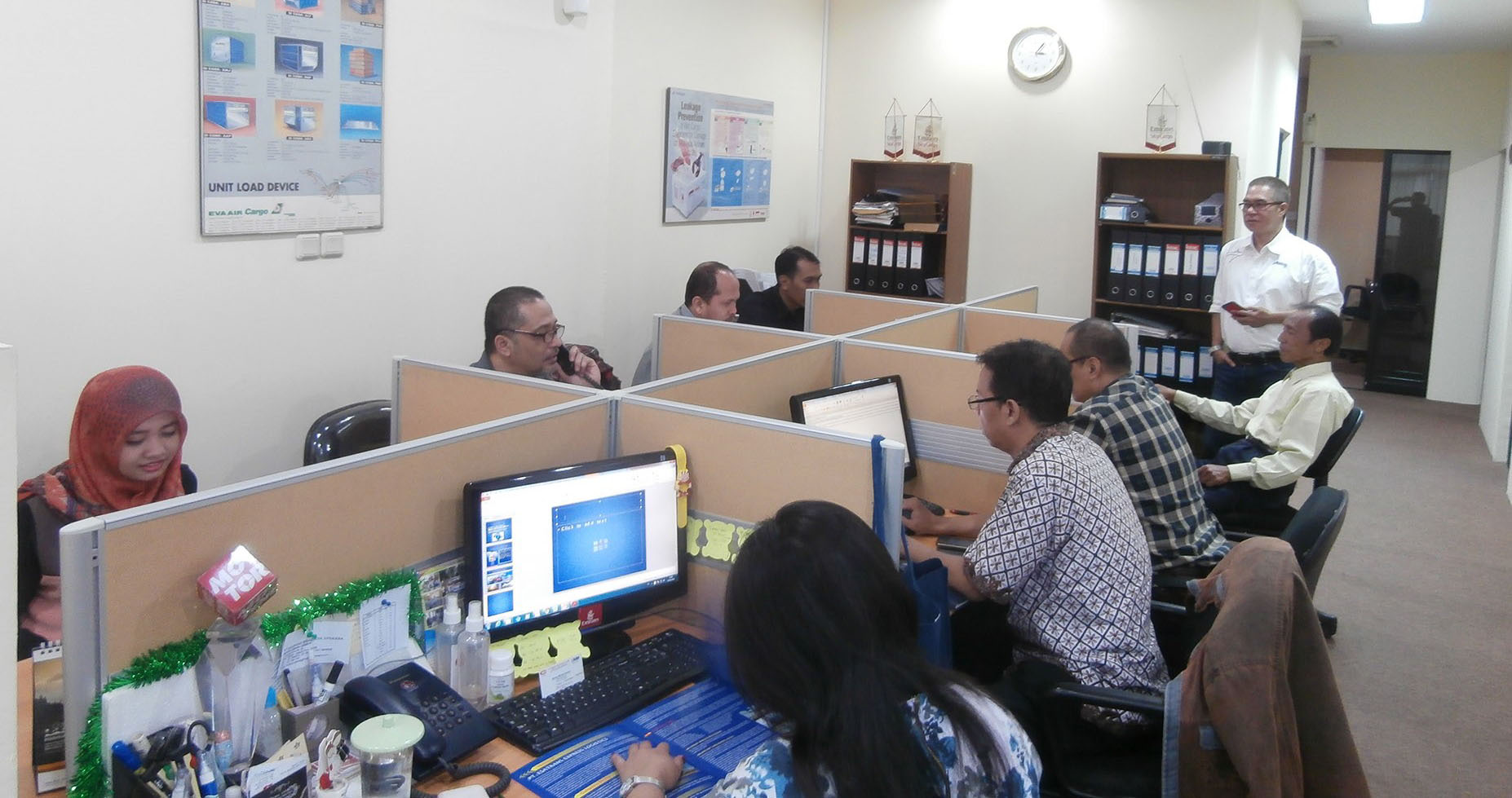 COMPANY PROFILE
PT. ESATRANS EXPRESS LOGISTICS   is an IATA member and is constructed to provide a broadrange of chartering and logistics services, customized  and capable to handle customers limitless requests. 
We have excellent relationship with relevant parties and authorities allowing us to conduct our business efficiently and effectively, while ensuring that the goods arrive in a safe and timely manner.
VISION

To be known as the trusted strategic partner in providing reliable global transportation services and solutions, while adjusting to the ever changing world markets to accommodate your needs, ensuring we surpass your logistical and transportation  expectation.
MISSION
To gain your trust and going  forward, to become your trusted partner. We guarantee the most reliable,  efficient and innovative transport solution for our partner and customer. 
GENERAL INFO
Name of Company :
PT. ESATRANS EXPRESS LOGISTICS

Established : January 2006

Address :
Basmar Plaza 3rd Floor
Jl. Mampang Prapatan Raya No. 106
Jakarta Selatan 12760, Indonesia
Phone : +62 21 7993115 (Hunting)   
Fax : +62 21 7988450   
email : cse@esatrans-expresslog.com  
website : www.esatrans-expresslog.com 
NPWP No. : 03.177.744.7-061.000   
SIUJPT : 232/SIUJPT/DISHUB/VII/2013 
IATA Member No.  :15-3 1075 010 3
KEY PERSON
Mr. Tristan Indrawan

President Director
Mr. Helmi H. Pietersz

Commercial Director
BANK REFERENCES
BANK CENTRAL ASIA 
PT. ESATRANS EXPRESS LOGISTICS
552.0399.099 (IDR)
BANK CENTRAL ASIA
PT. ESATRANS EXPRESS LOGISTICS
552.0388.445 (USD)
BANK MANDIRI
PT. ESATRANS EXPRESS LOGISTICS
124 008 8818 183 (IDR)
BANK MANDIRI
PT. ESATRANS EXPRESS LOGISTICS
124 000 5938 155 (USD)